Summer in Poland is coming to an end, so it's calmer in Monk Sandals, which is why the realization time is currently up to 10 days.
With running greetings
Alex from Monk Sandals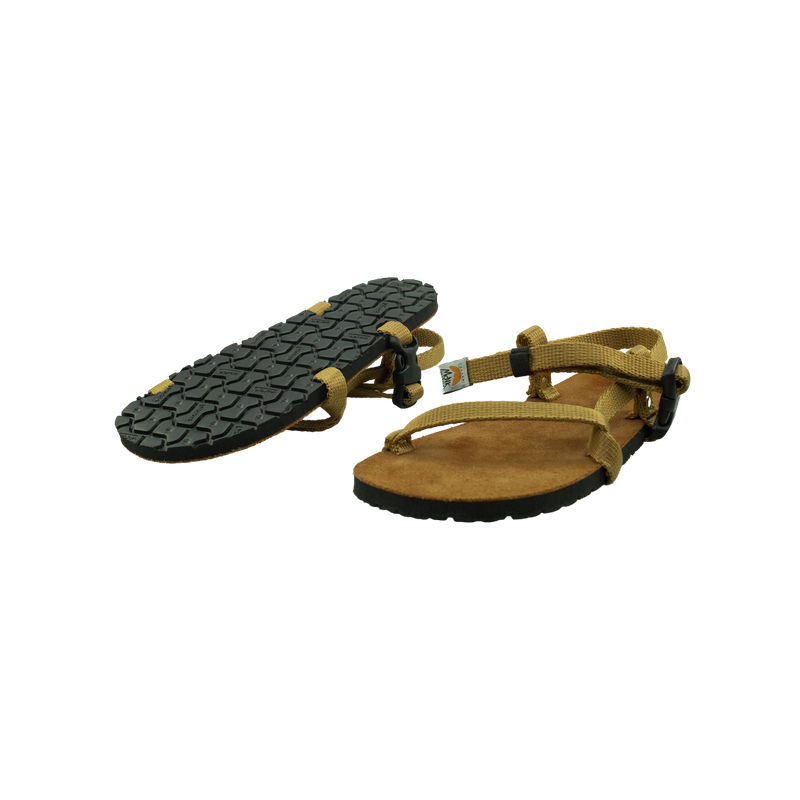  
Minimalist sandals MANASLU Plus Gold 10mm Vibram
Model MANASLU PLUS gold
Sandals designed for walking, which characterizes:
- 10mm Vibram sole with leather,
- new more durable straps in gold color,
- low weight,
- because of leather padding sandals are very comfortable,
- high durability,
- 100% hand made
Check your size: INSTRUCTION
SPRAWDŹ KONIECZNIE! Jako, że każda para sandałów realizowana jest na indywidualne zamówienie, zależy nam na tym abyś dobrał/a odpowiedni rozmiar. Mamy nadzieję, że skorzystałeś/aś z instrukcji.
Zobacz jak wybrać rozmiar
Polityka bezpieczeństwa (edytuj za pomocą modułu "Bezpieczeństwo klienta")

Zasady dostawy (edytuj za pomocą modułu "Bezpieczeństwo klienta")

Zasady zwrotu (edytuj za pomocą modułu "Bezpieczeństwo klienta")
MANASLU PLUS gold
Thanks to its construction, this model is dedicated to walking. This is a completely new solution that is perfect for slow and fast walking. This model has been tested, e.g. while hiking the St. Jacob or trekking in the Himalayas. The straps go directly through the sole, creating a better angle on the foot. The new type of sole is profiled to the foot quite quickly, which makes the tapes rise up, excluding the possibility of abrasion.
The soft and flexible tape adheres perfectly to the foot without causing any abrasions. Thanks to the "side pillars", the strap is guided at the right height, which prevents it from slipping over the heel. Thanks to the snap buckle, the sandal is put on very quickly without the need for additional adjustment.
MANASLU PLUS
This model is characterized by a 10mm Vibram sole covered with a leather lining. Thanks to the new sole and leather lining, you will feel even more comfort during use. The new sole is light and quickly molds to the foot. This sole is less hard, therefore we will feel more pleasure when using it. Thanks to the 10mm sole, we do not have to be afraid of stones, gravel or other unevenness. This model is characterized by a smooth tile-shaped sole profile. Thanks to the appropriate mix of Vibram rubber, the sandals are characterized by very high grip. Therefore, they are perfect for any terrain, both in rain and dry conditions.
Features of the 10mm sole:
- stiff
- not very flexible
- pleasant to the touch
- comfortable for the foot
- thanks to the thicker sole,
- poor ground feeling and thus greater comfort on uneven surfaces such as gravel, stones, etc.
- works well on all-day hikes
- thanks to its stiffness related to the thickness, there is a low probability of the front curling up, for example when walking in long grass
- thanks to the fact that it is a uniform piece of Vibram, it is easy to keep clean
- packed with small dimensions
- pair weight approx. 230g (size 42)
Application:
- as city sandals
- walks, hikes
- trekking, marching, nordic walking
- riding a city bike
- trips, expeditions
Choose your size: INSTRUCTION
Customers who bought this product also bought:
16 other products in the same category: